SLK TSH 0.5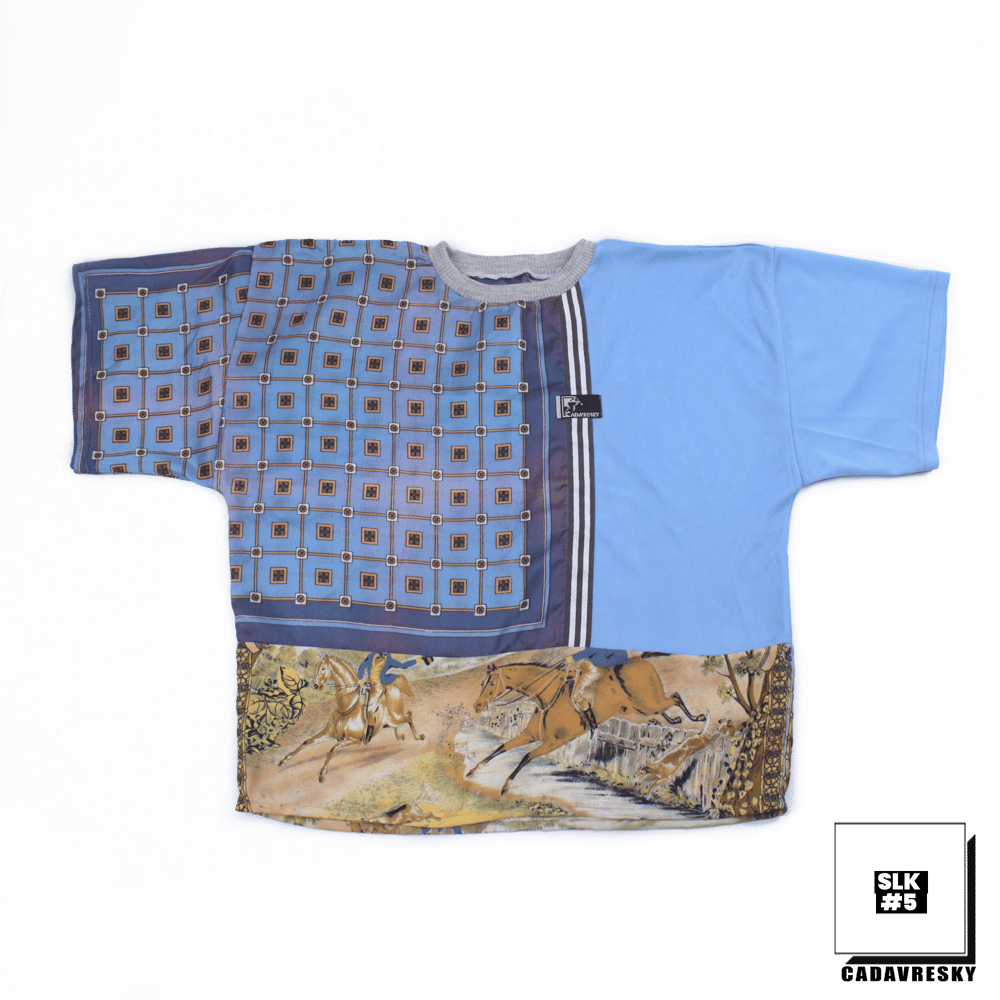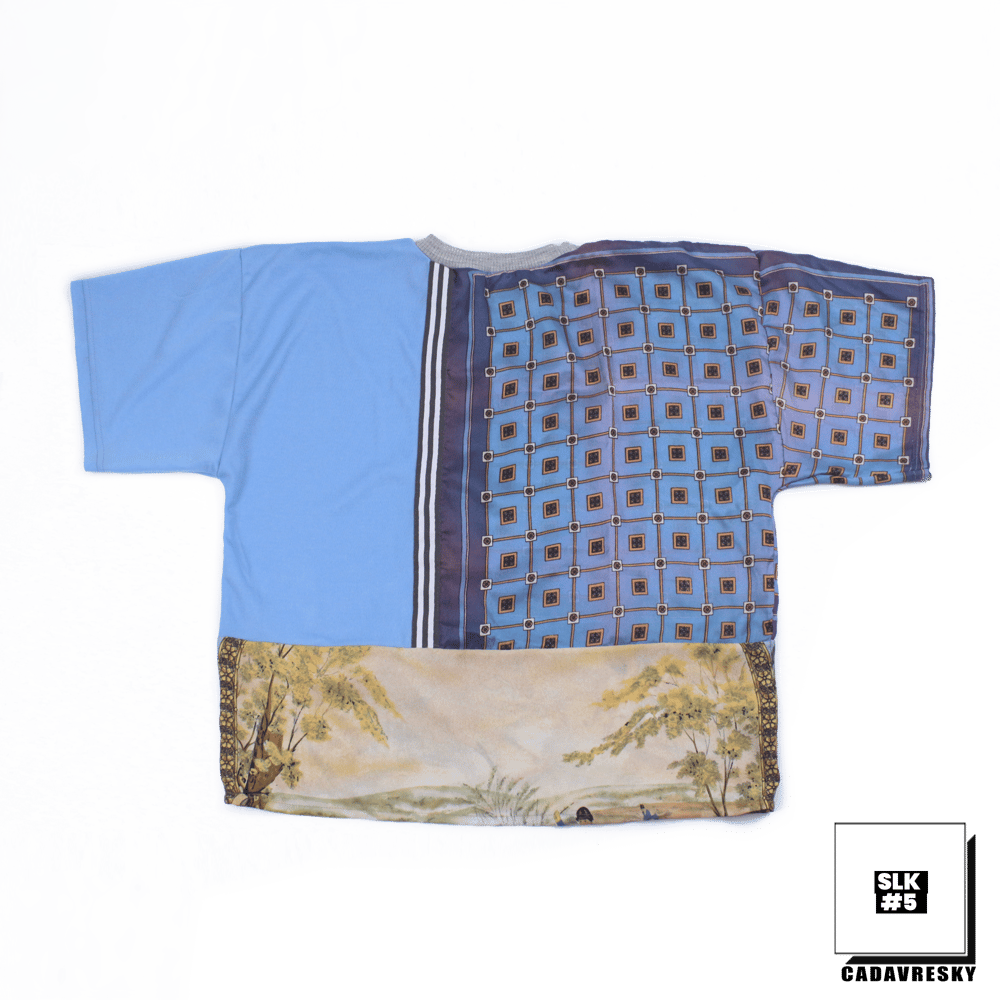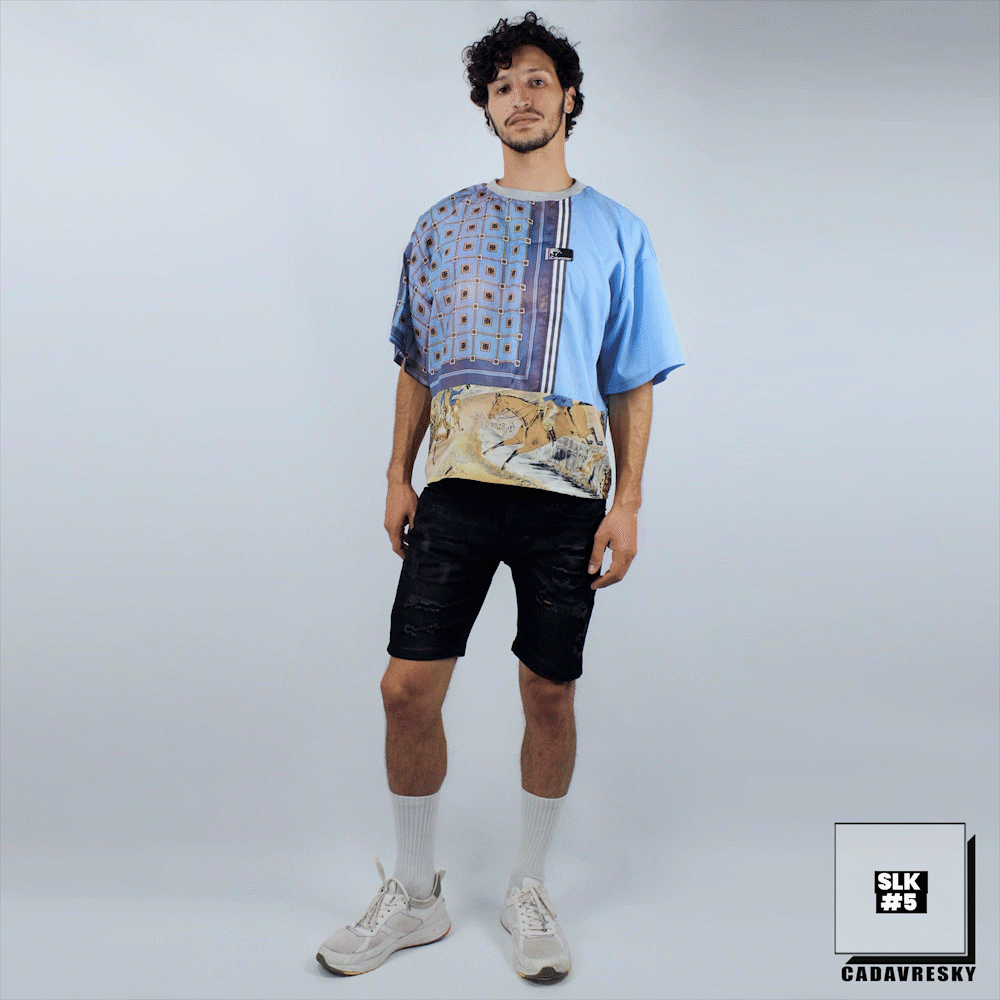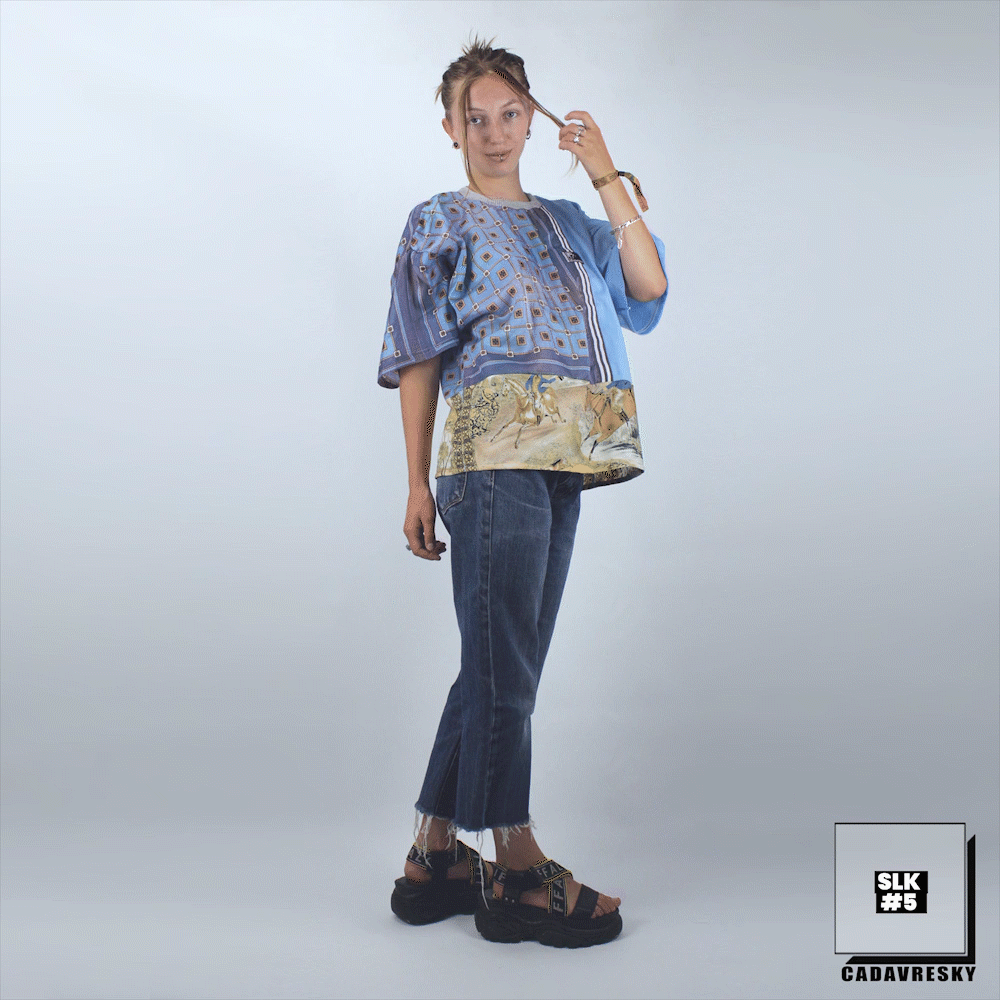 Size M


Ce T-shirt est unisexe et est fait de vêtements usinés, essentiellement de T-shirts et de foulards en soie. Il est principalement composé de matières coton/synthétique mélangées et de soie.
J'ai débuté cette ligne après celle des croptops BRN DRN fait en foulard. L'idée est de décliner une proposition plus unisexe et sportswear, tout en gardant la légèreté, préciosité et sensualité de la soie.
j'ai tout chiné, démonté, redécoupé en mode zéro déchets puis assemblé. Ce modèle est donc unique et parle quelquefois de son ancien usage. Il s'appelle SLK TSH 0.5
-

This T-shirt is unisex and is mainly made of old Tshirts and silk scarfs. Its main composition is mixed cotton/synthetic and silk.
I started this line after the croptops BRN DRN line made with silk scarfs too. The idea is to developp a shape more unisex and sportswear by keeping the lightness, preciousness, and sensuality of the silk.
We unearthed it, unpicked it, cut it out again in a zero waste mode, and we assemblied it.
It makes this piece trully unique and sometimes our work cares to remind the old fabrics uses. It's called SLK TSH 0.5
Check here to know our sizing