TIAMMS 0.21 v2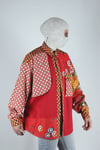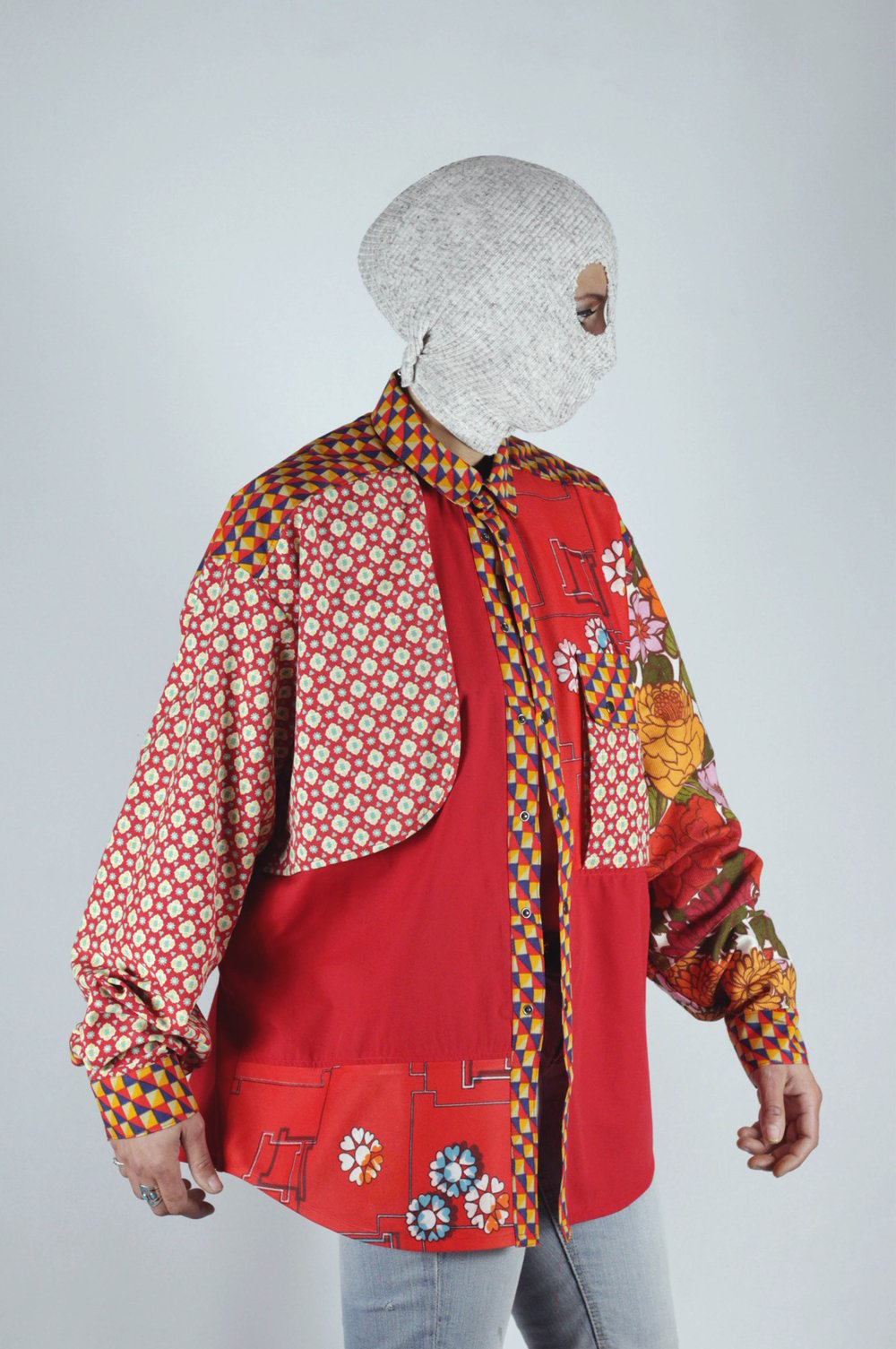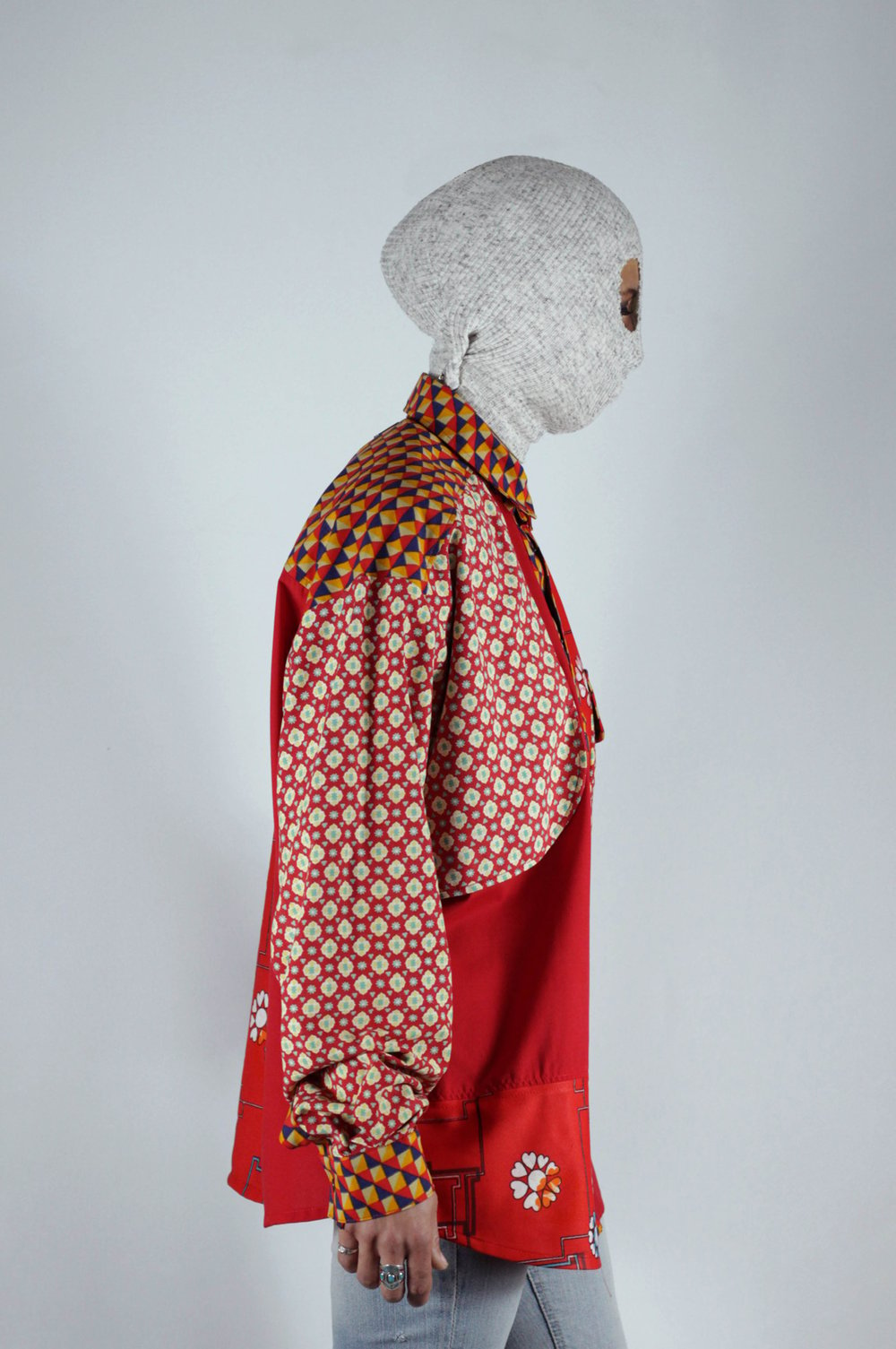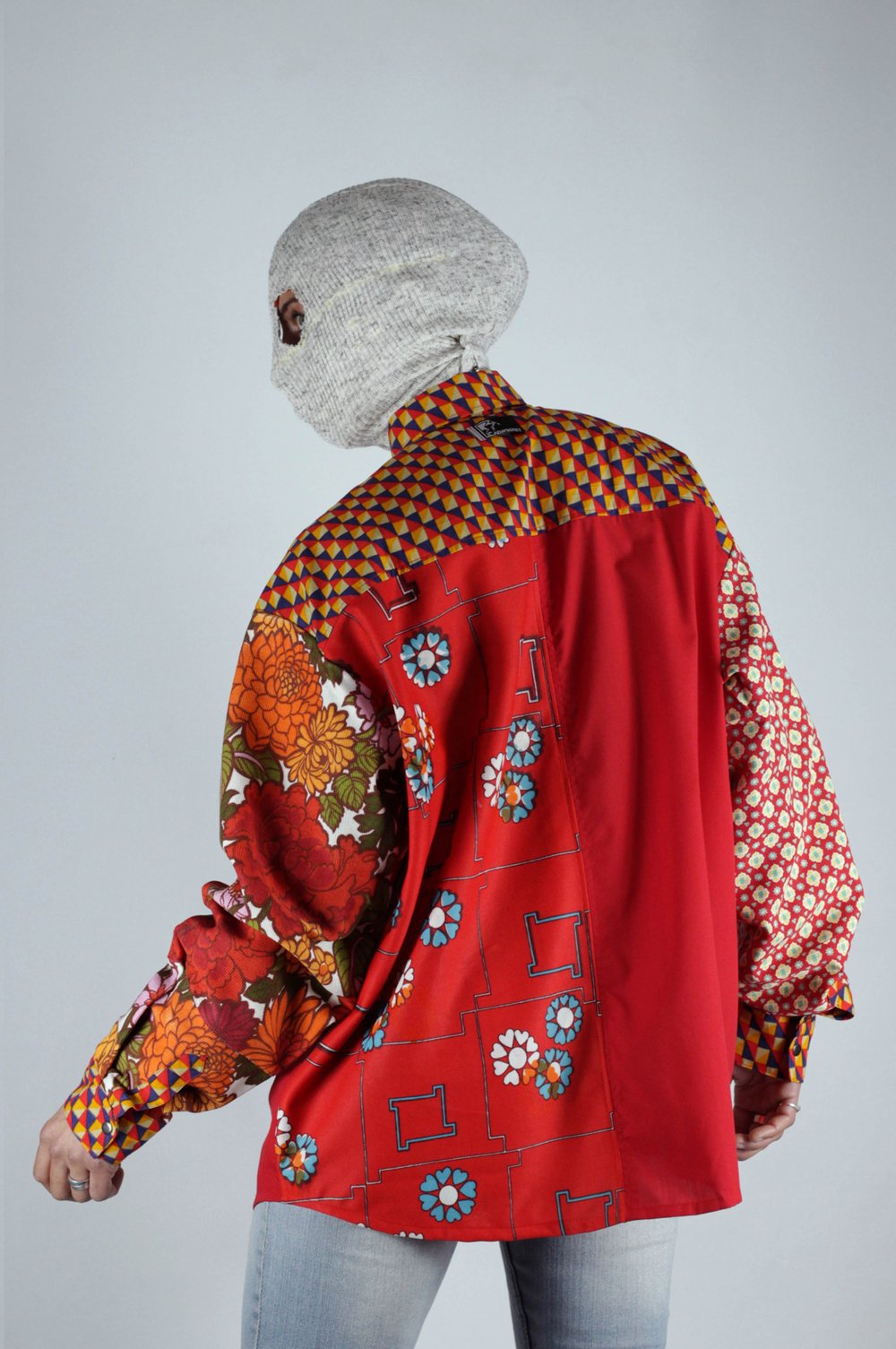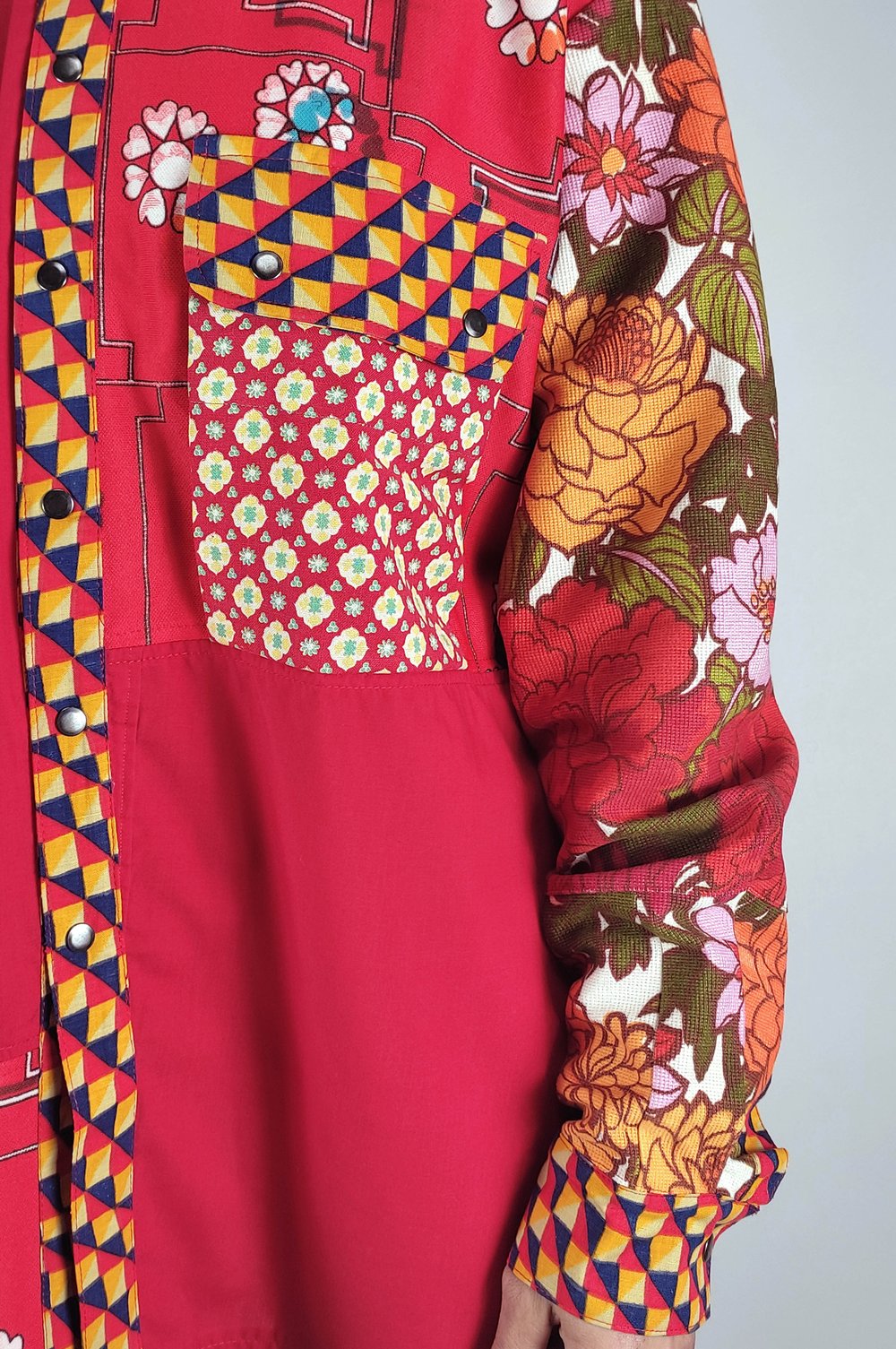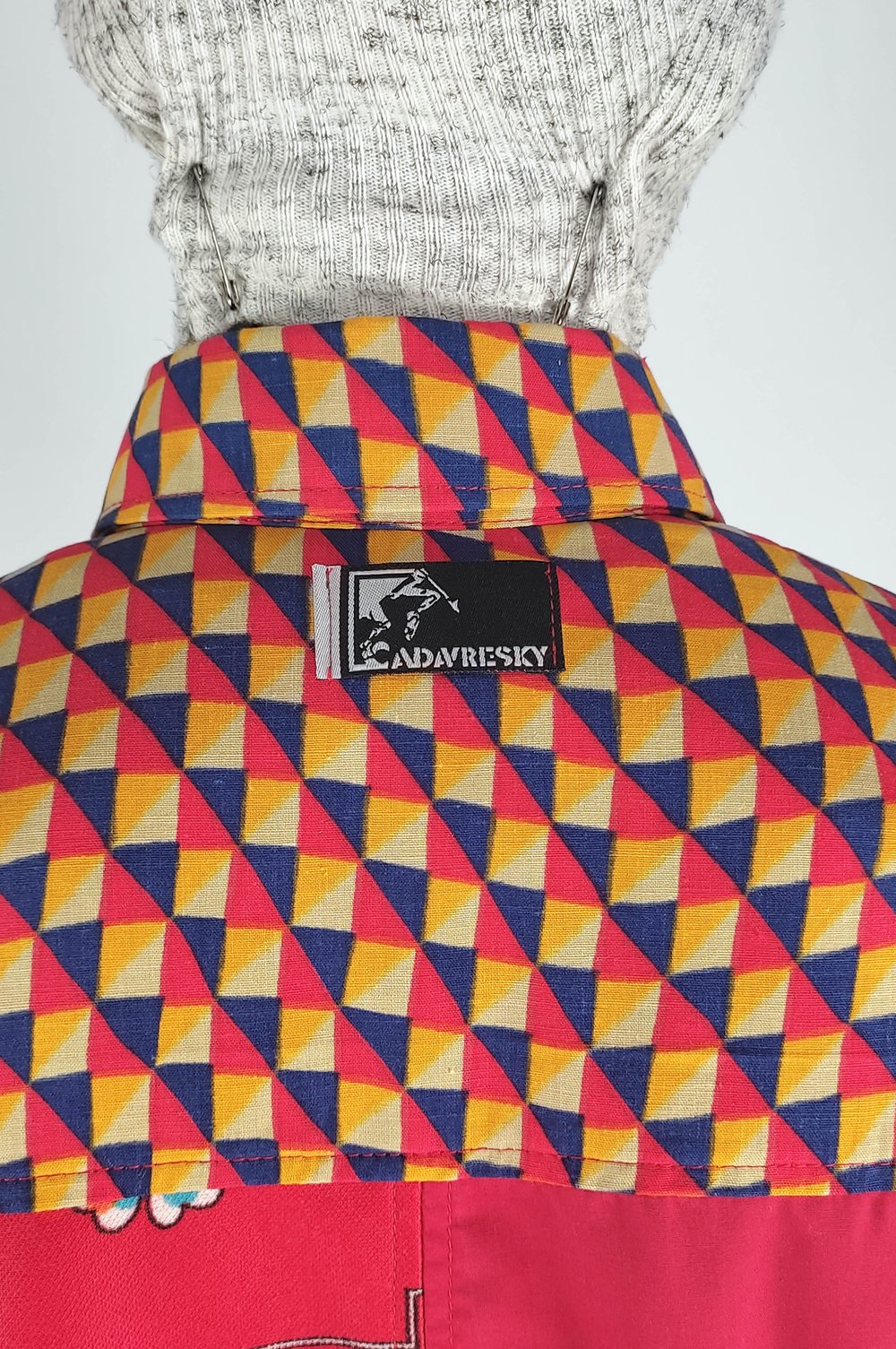 This Is A Man Man'Shirt 0.21 v2
FR
Cette chemise est unisexe, se porte de manière oversize jusqu'à la taille XL.
Elle est faite de textiles usinés, essentiellement de chemises et linges de maison.
Matières principales: coton parfois mélanger à des fibres synthétiques.
On a tout chiné, démonté, redécoupé en mode zéro déchets puis assemblé. Ce modèle est donc unique et parle quelquefois de son ancien usage.
Tu peux le laver à 30°c, évite le sèche linge, tu peux le repasser en position synthétique, vapeur médium.
Pour te donner une idée, Julie mesure:
-stature 169cm
-poitrine 90cm
-tour taille 72cm
-bassin 95cm
-
ENG
This shirt is unisex and convinced to a size XL.
It is made essentially from old shirts and fluid left overs textiles.
Main composition is cotton and sometimes mixed with synthetic fibers.
We unearthed it, unpicked it, cut it out again in a zero waste mode, and we assemblied it.
It makes this piece trully unique and sometimes our work cares to remind the old fabrics uses.
You can wash it at 30°C but do not use a dryer. You can iron it on synthetic heat with a medium steam.
To give you an idea, Julie measurements are:
-height 169cm
-breast 90cm
-waiste 72cm
-hips 95cm